Nowadays, Netflix has totally dominated the way we watch series' online. When it first started Netflix just had a few films and shows to watch and was in close competition with sites such as Lovefilm (if anybody remembers what that is!). It's totally addictive which is partly due to the way it enables you to just watch show after show in a series with no effort involved, but also because the content has vastly improved and gone through the roof in the last year or two!
So if you're in a, what I call 'Netflix rut' where you cannot decide or find anything new and exciting to replace the hole that has no doubt been left by the series you were just watching (post series blues). Then here are 7 shows that I highly recommend some of which aren't conventional and therefore maybe you haven't seen before, but are definitely well worth the watch!
1 – Orange is the New Black
This Netflix original took me a few episodes to get into but once you're in, you are hooked. The plot and characters slowly unfold in a way that is incredibly gripping. The main character to begin with Piper, is such an outsider to the women's prison where the show is set, that you really gain an objective view of the environment which is really clever.. It's also not just for women which a lot of men seem to be under the impression of, I think it appeals to a lot of audiences and is totally relatable. Plus season 3 is coming soon which is so exciting!
2 – Pretty Little Liars
Again Pretty Little Liars takes a few episodes for you be completely drawn in but once you start watching you may as well forget any plans you had for the next month because it is that addictive. The basic premise is 4 high school girls suddenly start receiving messages and being subjected to extremely private secrets being revealed by an anonymous character. There is a lot more to be revealed but you just have to watch it I'm afraid!
3 – The IT Crowd
The IT Crowd for me is a channel 4 classic. 3 computer nerds in a basement surviving the trials and tribulations of an awkward work and social life. What's great about it is you can more or less watch any episode in any series and it'll make sense plus it's absolutely hilarious with some great actors.
4 – Phoneshop
Phoneshop is another classic comedy show. Based around the working day in a Phone store but again with awkward encounters and classic one liners. Such an entertaining hilarious watch which is great if you're chilling with friends or housemates.
5 – Jonathan Creek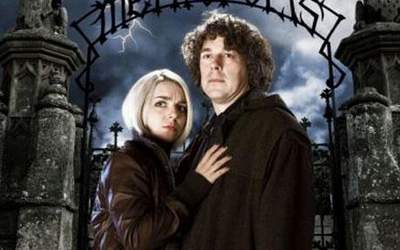 This one is slightly more unconventional and something my nan got me into but don't knock it until you've tried it! Jonathan Creek is a character played by Alan Davies who lives in a windmill and fathoms the most mysterious and unimaginable crimes and murders, not once will you predict the outcome of one of these episodes. Each one will have you guessing the whole way through and laughing too. Probably one of my favourite shows of all time!
6 – 3rd Rock From the Sun
I always put this show on if I want a quick and easy pick me up. The grown up version of My Parents are Aliens starring a young Joseph Gordon-Levitt. It's faultlessly funny as you watch aliens on a secret mission trying to adapt to life on Earth.
7 – Peep Show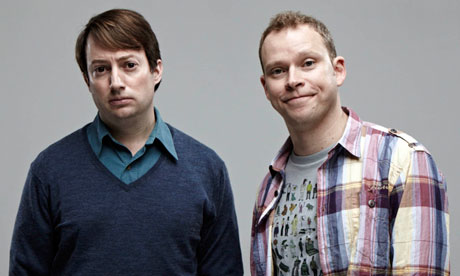 Last but not least another classic channel 4 comedy through the eyes of pessimistic and socially awkward flatmates Mark and Jeremy played by David Mitchell and Robert Webb. I have watched this entire series through completely about 4 times and am never bored with it. If it's one of those things that you have seen and never watched because it looked boring then think again and give it a go!
If you liked this then I have plenty more shows to share with you and may also do a US version. If you have access to US Netflix then you will know it has a much wider variety of shows that have never been aired in the UK but also some UK shows that aren't available on the UK Netflix.